Mother Theresa said it best, "Every time you smile at someone, it is an action of love, a gift to that person, a beautiful thing." Today we at Dog, Dames and Dudes want to gift you with the best smiles we could find from some really cute puppers. Enjoy!
1: A Smile To Remove Your Worries
2: "OMG – She's Smiling!"
3: A Pure Smile To Warm The Heart
4: Fantastically Funny Furball
5: "Say Cheese!"
6: Peek-A-Boo, I See You!
7: Pure Joy And A Huge Smile
8: No Despair When This Dachshund Is Near
9: Happy Bundle Of Floof
10: Sleepy Smile And Snuggles
11: What troubles? I'm happy!
12: ROFL (Rolling On Floor Laughing)
13: "Tito Says SMILE!"
14: Marley's Toothy Grin
15: This Pup's Up To No Good…
16: "Make Your Happy Face, Lance! Good Boy!"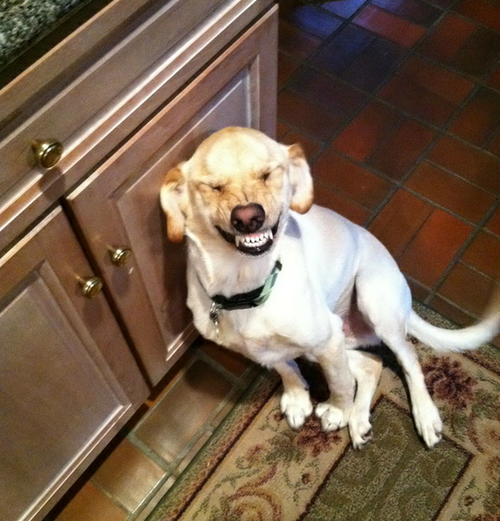 17: Did Someone Say … PARK?!
18: What's In That Birthday Cake?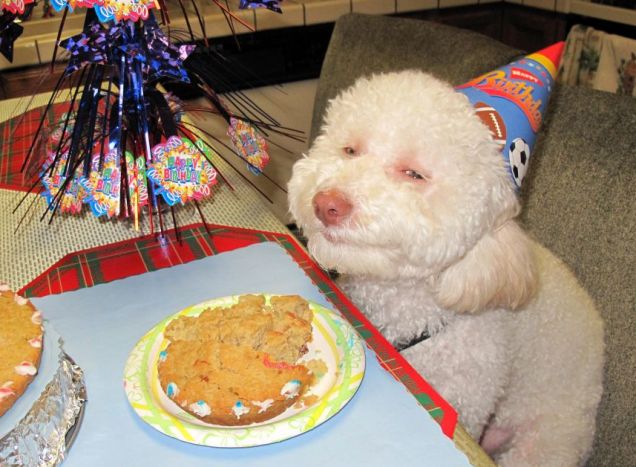 19: "Quit Embarrassing Me, Rocky!"
20: Silly Spencer Found The Joke Quite Funny
21: "Ugh, Sandra, Could You Just Not…"
22: "A Champion Does Not Smile – It's Undignified!"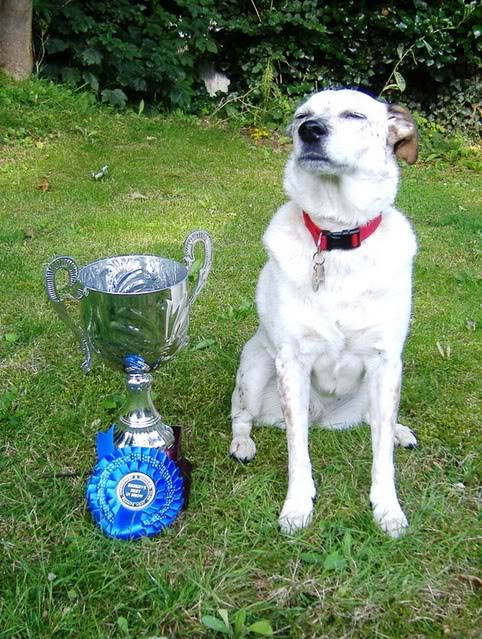 23: Ticklish Bull Terrier
24: A Famous Star Caught Smiling
25: Young And Cute
26: Puppy Derp Face
27: Bulldog At The Beach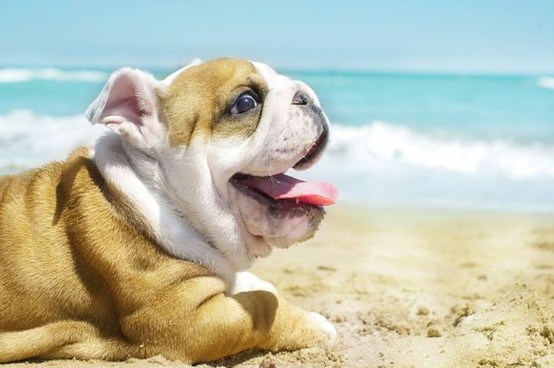 28: The Theatrical Duo: Comedy And Tragedy
29: Doggles Make Car Rides More Fun!
30: Go Faster!!
31: Smiling Pooch With Eyebrows
32: Awkward Family Portrait
33: The Happiest Puppy
34: Little Korgi, Lot's Of Joy
35: Yeah, I'm All That And More
Please share this with your friends and family on social media. It may just put a smile on their face as well, and sharing it helps me to continue to bring you more great content here at DogsDamesAndDudes.com!