With the new year quickly approaching, we thought it would be a great time to share a popular recipe from Martha Stewart on how to make healthy and delicious pupcakes for your furry friend. Use these to celebrate a holiday, birthday, for serving during doggie play dates, or just to show your puppers just how much you love them. Enjoy!
This recipe will make 8-9 pupcakes.
You will need:

[For the Pupcakes]
3/4 cup bananas (about two medium-sized bananas)
1/4 cup peanut butter
1 large egg
2/3 cup milk
1/2 cup rolled oats
3/4 cup all purpose flour
1 tsp cinnamon
1 tsp baking powder
1/4 tsp salt
[For the Frosting]
8 oz plain Greek yogurt
1/4 cup peanut butter
To begin, line a muffin tin with paper liners. Preheat oven to 350 degrees.
Next, place the bananas into a mixing bowl and mash with a fork.
Add to this the peanut butter and mix together.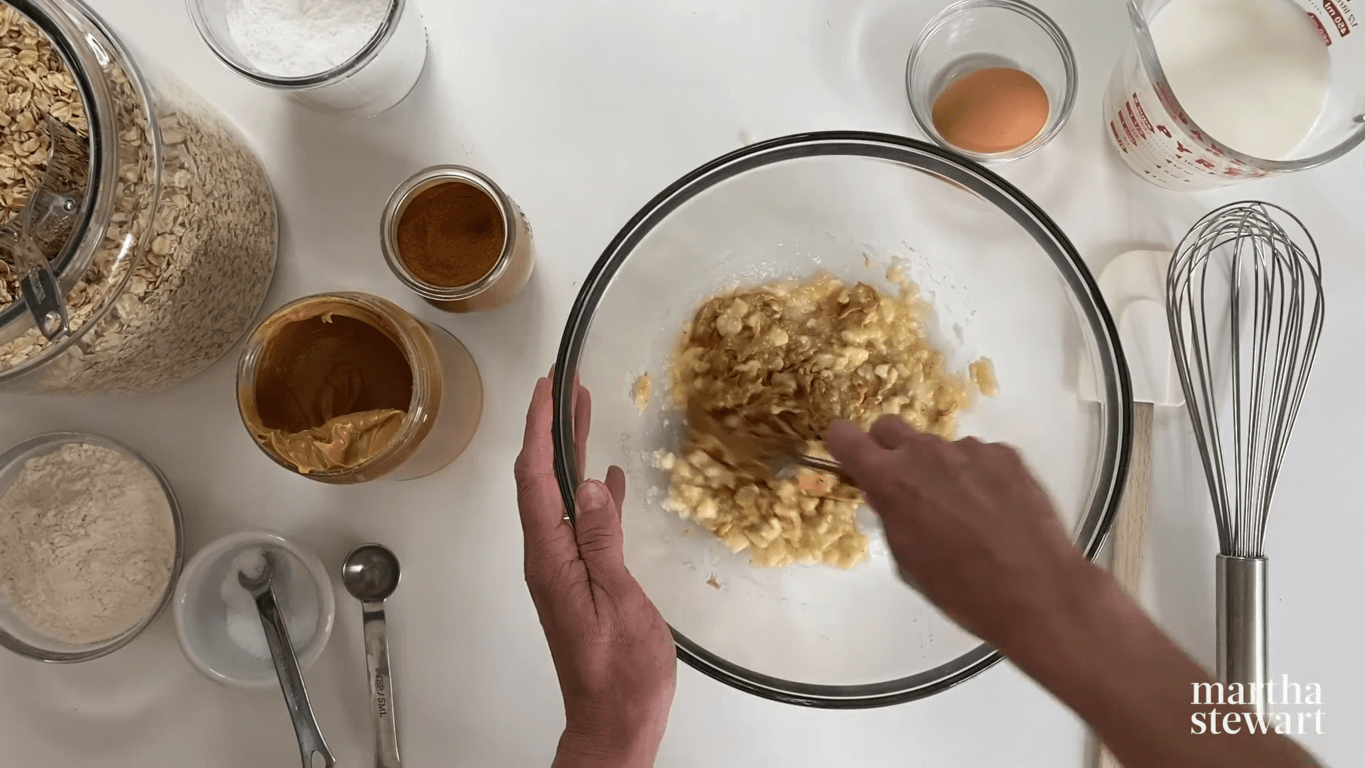 Now add the egg and milk and whisk ingredients.
Then, add in all the dry ingredients including both the oats and flour, cinnamon, baking powder, and salt.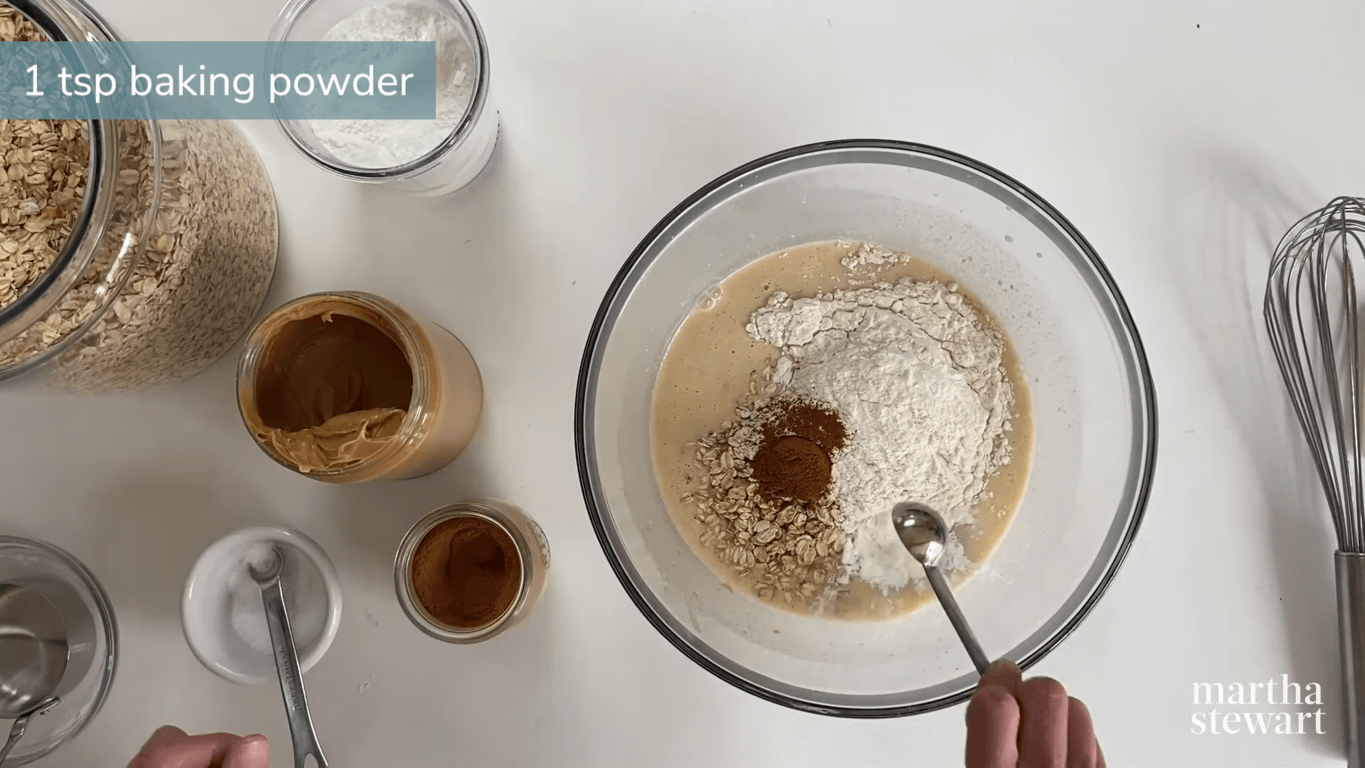 Stir with a spatula until thoroughly combined.
Fill each paper-lined muffin cup two-thirds full.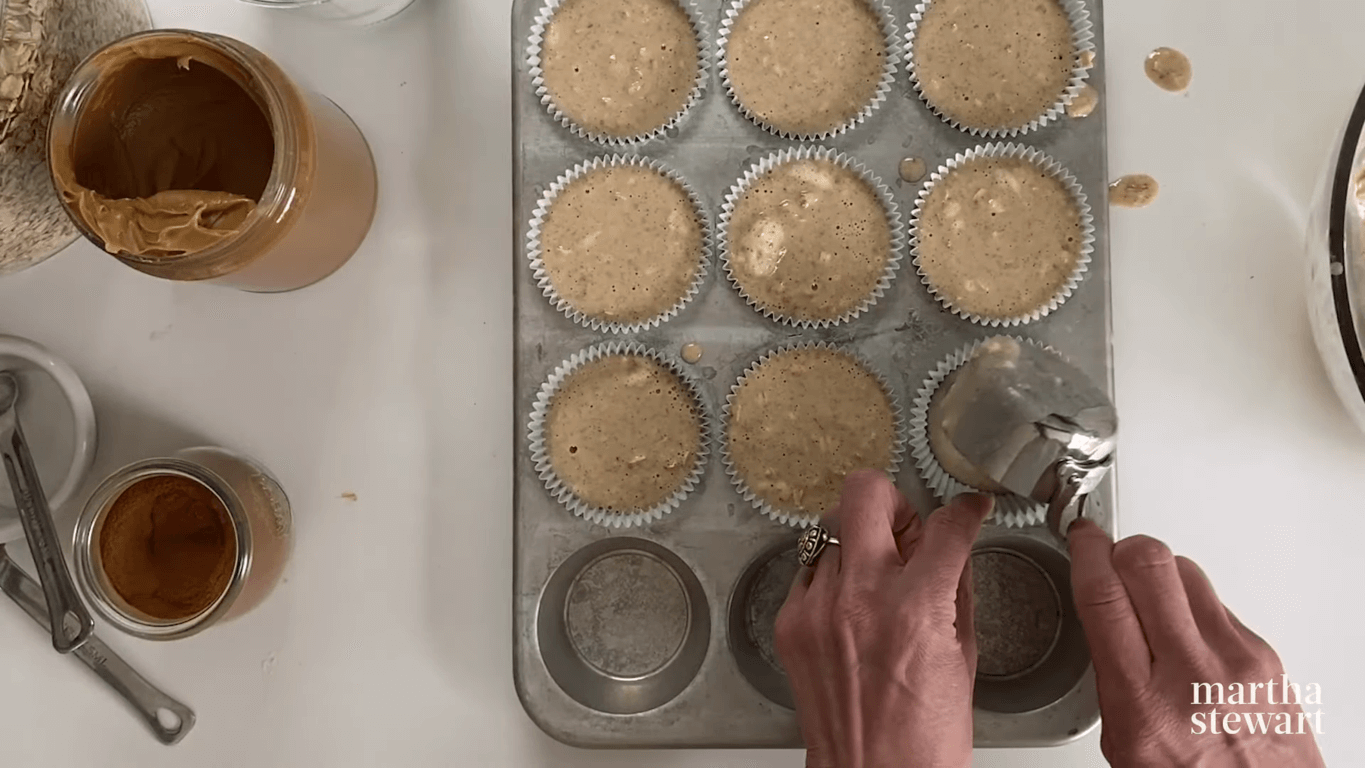 Bake until golden brown, about 10 minutes. When finished baking, transfer to wire racks and allow the pupcakes to cool completely.
While the pupcakes are cooling, prepare frosting by adding Greek yogurt and peanut butter to a clean mixing bowl. Using a hand mixer, beat until light and fluffy.
Now that the pupcakes have cooled, using either a cookie or ice-cream scoop, place a dollop of frosting onto each one.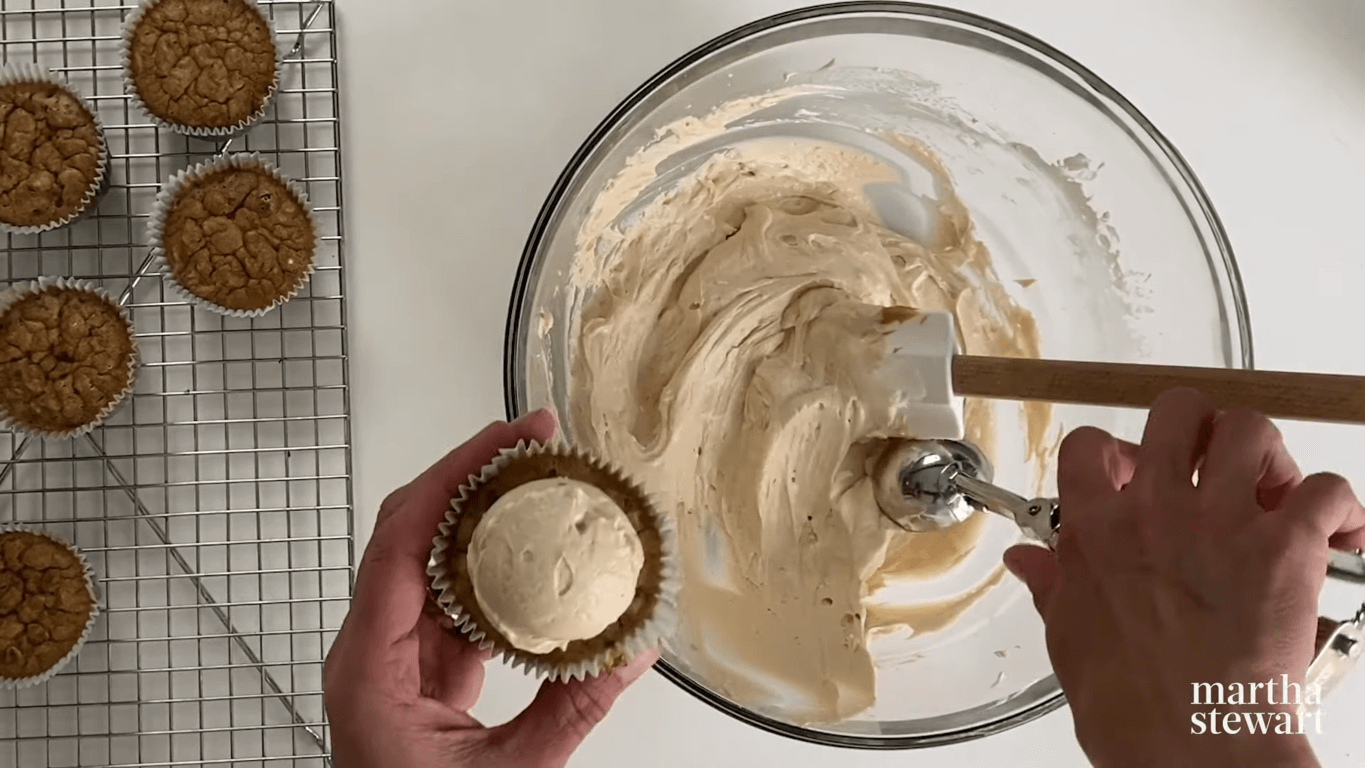 You can store these in an air-tight container in the fridge for up to one week.
Bonus tip: Feel free to top these with a tasty beloved treat that your dog loves. Here we added festive dog biscuits to ours.
You can view the full video below: