Earlier we shared the yummy Peanut Butter Dog Biscuits made by Rosanna Pansino of Nerdy Nummies fame via YouTube. Now that the summer heat wave is upon us, we are going to follow along to make Chicken Flavored Ice Cube Bones, a nice cooling treat for your favorite pooch!
TOOLS & INGEDIENTS NEEDED: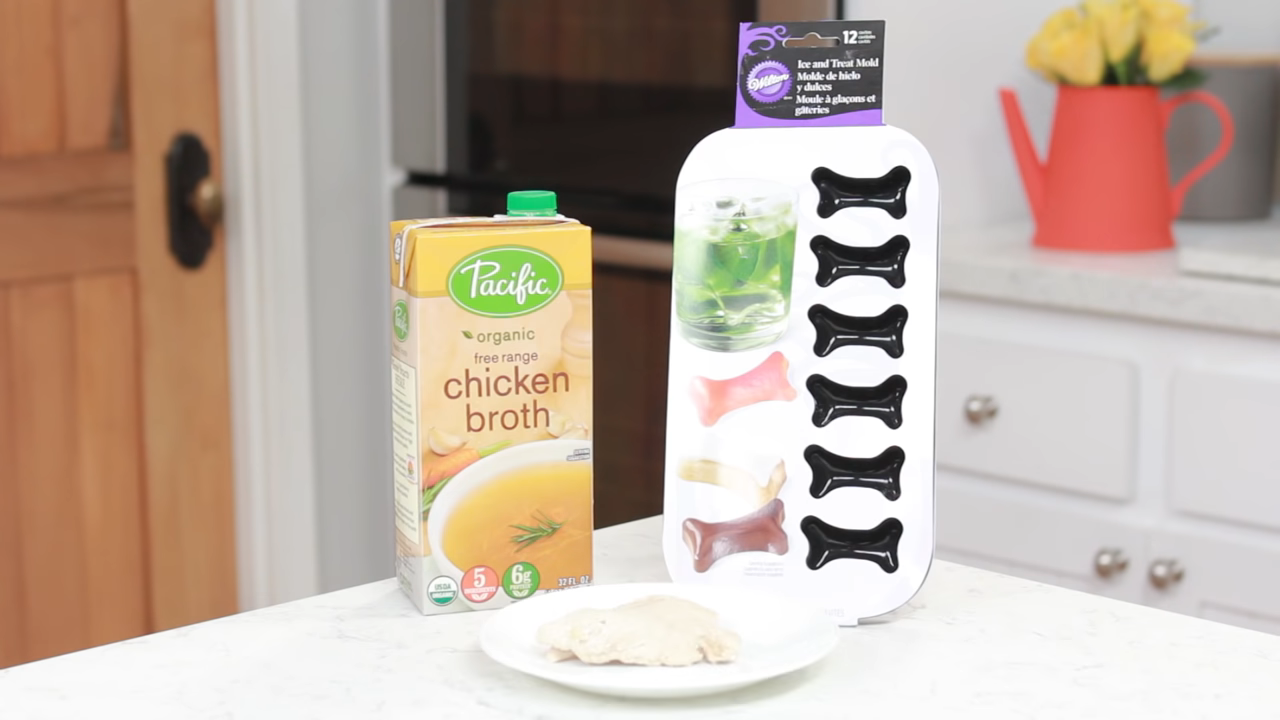 Bone Mold (Wilton brand used in example)
Organic Chicken Broth
Two Boiled Boneless Chicken Breast
INSTRUCTIONS:
This recipe is super simple and easy to make, and most dogs go crazy for it.
1. Prepare chicken and add to mold.
Boil the two boneless chicken breasts until fully cooked. Once cool enough to handle, shred the chicken into pieces. Then, place pieces into each little bone mold, distributing evenly.
2. Add chicken broth to mold.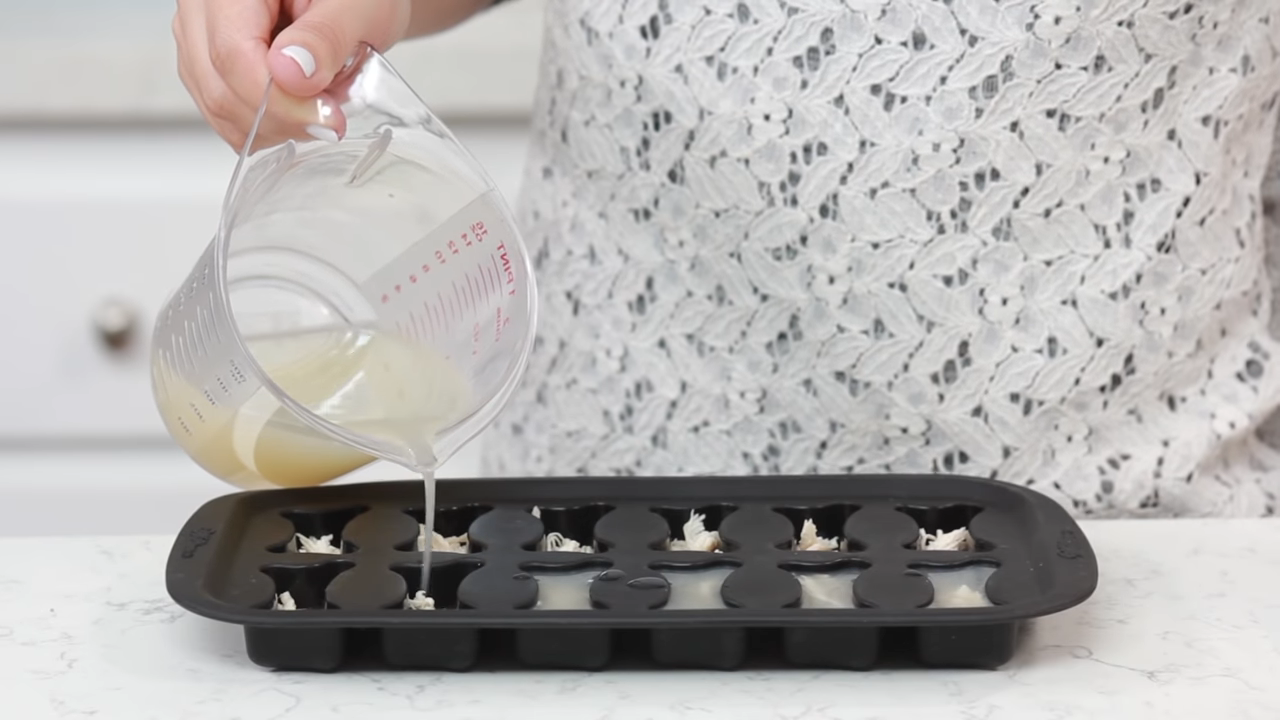 To make this step easier, pour boxed organic broth into a measuring cup and pour on top of chicken shreds until each mold is filled.
3. Freeze the pops inside the mold.
Place the bone mold into your freezer for a 3 to 4 hours, until they are completely frozen.
4. Unmold and enjoy.
Once they are solid, unmold a few and let your pup enjoy this delectable cool-down treat!
If you would like to watch a video of Rosanna showing how easy it is to make this dog treat, you can find it below:
Hopefully you've enjoyed this homemade chicken-flavored ice cube bone treats recipe and found it helpful. If so, please share it with your friends and family on social media. Doing so helps us to continue to bring you great content such as this here at DogsDamesAndDudes.com!