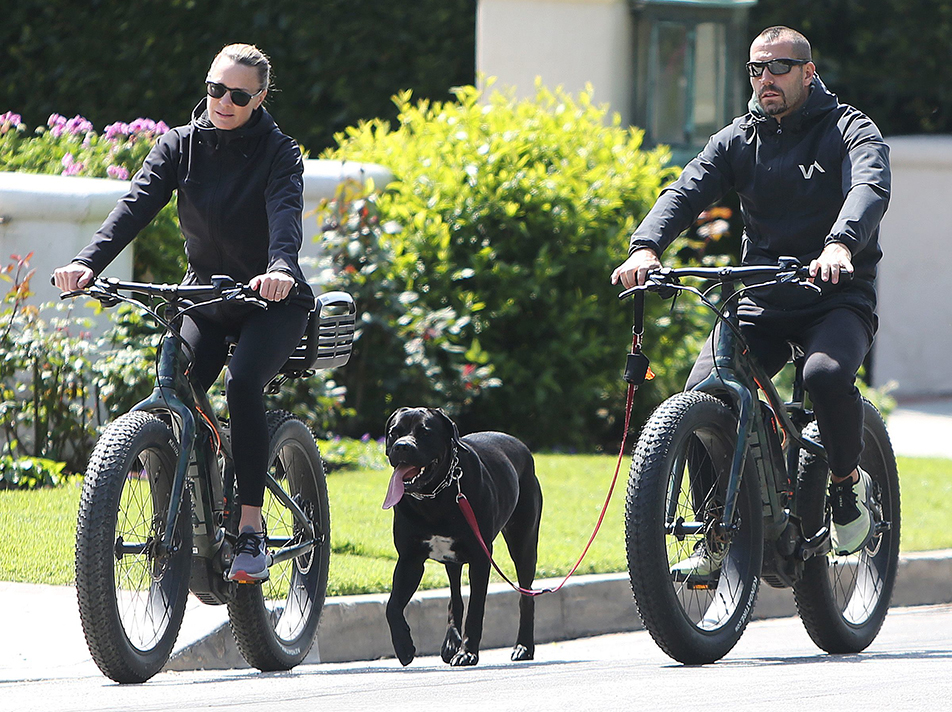 During this pandemic and time of uncertainty, we at Dogs, Dames and Dudes know two things always remain constant: Our love of knowing what our favorite celebrities are up to, and our love for our furry companions. So we scoured the Internet to find you the best images combining these two loves – In fact, we found so much that we are spreading them out over five different posts! We begin with celebrity couples – some romantic, some familial, and even some friends. Enjoy!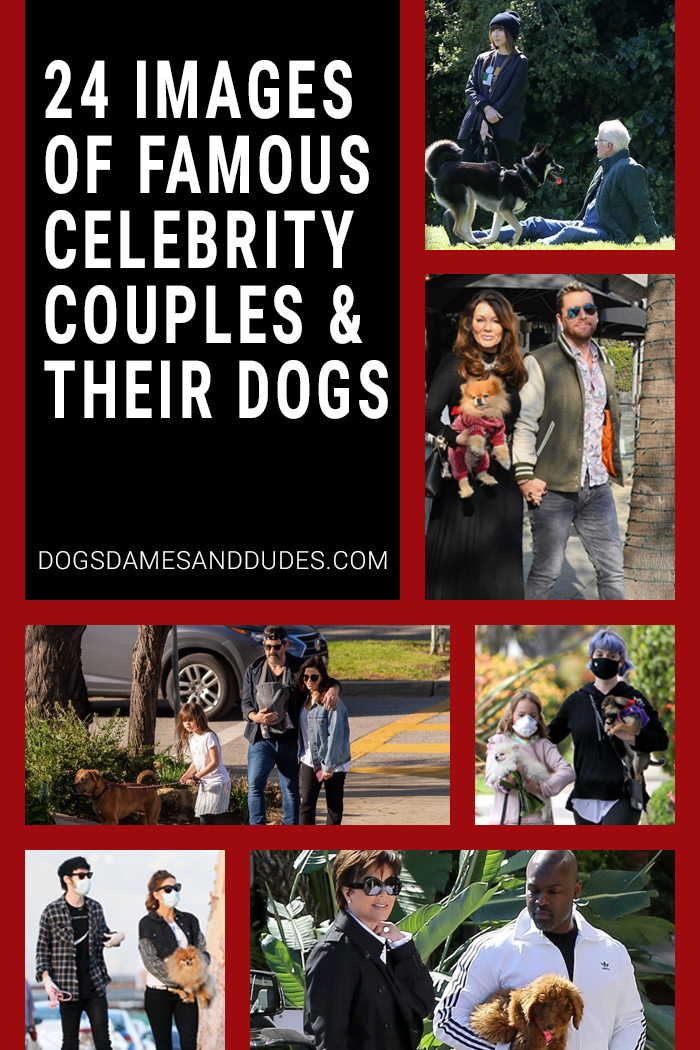 1. Lisa Vanderpump and Lance Bass stepped out with her dog after having lunch at Villa Blanca in Beverly Hills
2. Kris Jenner and Corey Gamble took their dog to Geoffrey's restaurant in Malibu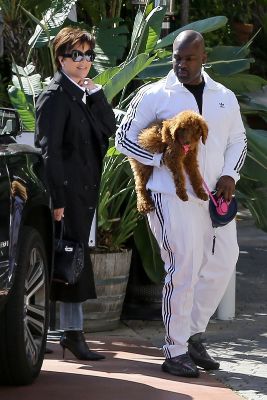 3. Professional dancers Sasha Farber and Emma Slater walked their dog in Los Angeles
4. Amelia Gray Hamlin and Delilah Belle Hamlin took their French bulldog to a farmers market in Los Angeles
5. Emily Ratajkowski and husband Sebastian Bear-McClard had the streets to themselves as they enjoyed a walk with their dog in New York City
6. New couple Ben Affleck and Ana de Armas took Ana's white Maltese, Elvis, on a coffee run and stopped by a bookstore to pick up "Normal People" by Sally Rooney in Los Angeles
7. Ted Danson and Mary Steenburgen took their dog to a park in Santa Monica, California
8. New couple Ben Affleck and Ana de Armas walked their dogs — her Maltese, Elvis, and his German Shepherd — in Los Angeles
9. Reese Witherspoon and son Tennessee Toth walked the family dogs in Los Angeles's Pacific Palisades neighborhood
10. Patrick Schwarzenegger and girlfriend Abby Champion looked relaxed while on a walk with their dog in Los Angeles
11. Lily Collins and boyfriend Charlie McDowell took their dog for a walk in Los Angeles
12. Will Ferrell and wife Viveca Paulin stepped out for some fresh air with their dogs for a walk near their home in Los Angeles
13. Kelly Osbourne was snapped taking niece Pearl Osbourne and her dogs for a walk in Los Angeles
14. Brittany Snow and new husband Tyler Stanaland took their dog for a stroll around their Los Angeles neighborhood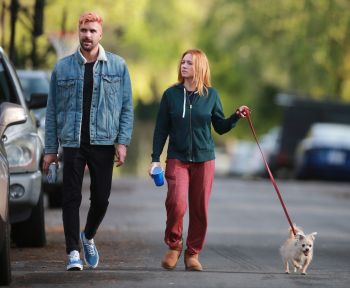 15. Robin Wright and husband Clement Giraudet kept fit with a bike ride with their dog in Los Angeles
16. New parents Jenna Dewan and Steve Kazee went on a family walk in Los Angeles with her daughter, Everly Tatum, their newborn son, Callum, and the family dog
17. Kristen Wiig and fiancé Avi Rothman walked their dog and got a little exercise while out and about in Los Angeles
18. Alessandra Ambrosio and boyfriend Nicolo Oddo walked their dogs in Los Angeles
19. Kate Bosworth and husband Michael Polish took their dog for a walk in Los Angeles
20. Kate Beckinsale and boyfriend Goody Grace took a stroll with her dog in Los Angeles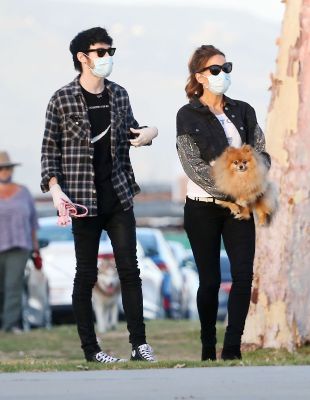 21. Joe Jonas and wife Sophie Turner took a romantic stroll with one of their dogs on the beach in Malibu
22. New parents Joshua Jackson and Jodi Turner-Smith took their newborn daughter and family dog for a walk in Los Angeles
23. Mark Harmon and wife Pam Dawber walked their dog in Los Angeles's Brentwood neighborhood
24. Miley Cyrus and boyfriend Cody Simpson took their dog for a hike in Los Angeles
Keep a lookout for the next celebrities post coming in the next few days! If this post was enjoyable to you, please share with your family and friends via Social Media. Dogs Dames and Dudes thank you for visiting today!